Vendor Boutique & Artist Showcase
 Vendor Boutique & Artist Showcase

Date: Saturday, May 18, 2019

Time: 2:00 pm - 6:00 pm

Venue: TBA

Free Community Event

Admission Includes: Art Gallery, Vendor Boutique, Live Entertainment, Complimentary Refreshments, and so much more...
Get ready for a shopping experience like no other… Join us for a mixture of various vendors all  under one roof, plus some of the hottest artist from the DMV coming together to showcase their most creative pieces of art. Come and be blown away by colorful paintings, creative drawings, and amazing sculptures… All while shopping and supporting local business owners.

The Vendor Boutique & Artist Showcase is a platform for local artist to showcase their paintings and creativity. It is also a platform for local businesses to sell, market, and showcase their products and/or services. Don't miss this opportunity to support, shop, and see some of the hottest artwork in the DMV.


Join the Artist Showcase...


If you are interested in showcasing your artwork (paintings, drawings, sculptures, poetry, pottery, etc) at this event please e-mail us at
[email protected]
. 
Join the Vendor's Boutique...


If you are interested in partnering with us as a vendor please submit a brief description of your business to
[email protected]
.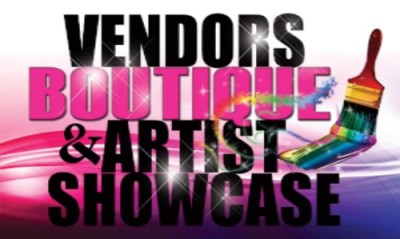 Teen suicide is the THIRD leading cause of death among our children 10 to 24 years of age.
***A portion of the proceeds will be donated to our efforts in raising the awareness of teen suicide.***
​​